One of the great things about getting older is you start to know what makes you happy. If you are wise… you do as many of those things as possible.
Every year around this time I am reminded that one of my favorite places to be happy is the 20th Century Cincinnati Show. It has become the largest Modernism show in the Midwest with more than 70 dealers from a dozen states. The show covers every inch of the 20,000 square feet in the Sharonville Convention Center. This year's show is on February 25 and 26.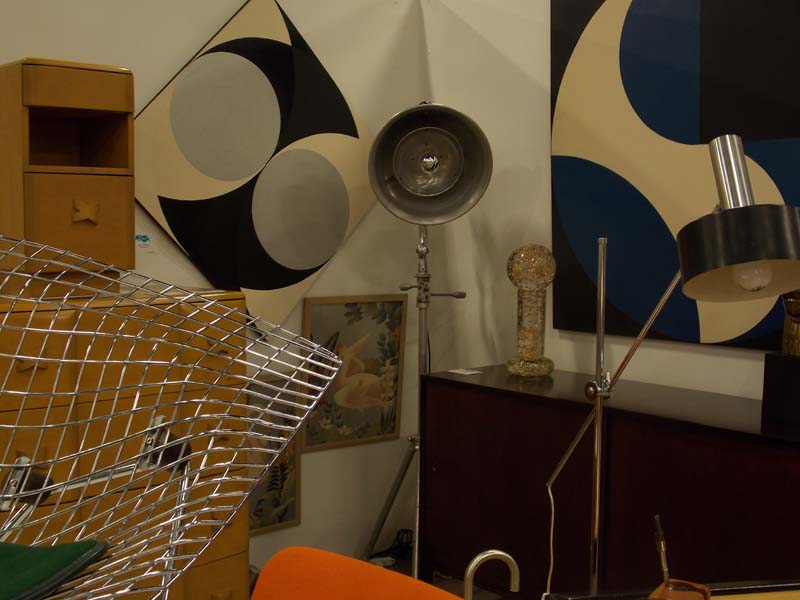 I've attended hundreds of antique and collectible shows across the country. Some shows have a personality and a presence about them. The best shows feel like living entities because they are packed with artful creations from some of the most creative minds on the planet. This 20th Century show stands out because of the quality and volume of merchandise. The vast array of products is complemented by the knowledge of the elite group of dealers at the show who know their wares. Here is a list of the participating dealers: http://20thcenturycincinnati.com/dealers/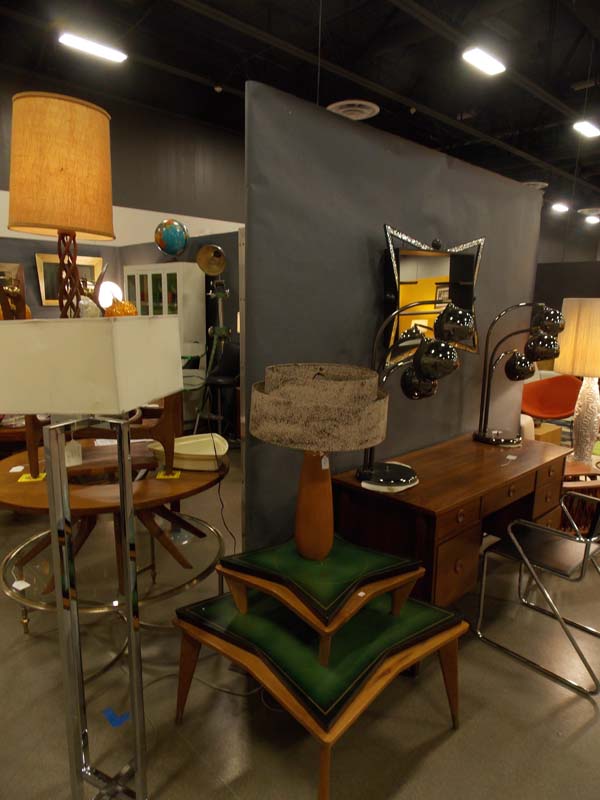 A rebellion of culture and design
The 50s and 60s were a renaissance period for architecture and design. The turmoil and uncertainty of the time forged a culture of individuals who challenged traditional thinking. The art and design community of the time questioned how we lived and the products we possessed and then inspired one another to depart from tradition and take a radical turn. The inventiveness of that time still inspires and may be more appreciated today than in the time it was birthed.
By the early 60s, modern art covered the walls in most homes. There was a new manufacturing approach in furniture and accessories of the period too, with straight-line designs and new age materials brought on by space age technology. Music and literature took a radical turn as well with looser structure and free form expression. Soft and gentle became loud and hard. A new era of style and design was born and it still thrives today among enthusiasts who embrace the passion and inventiveness of a time that is now described as the Modernism era.
The 20th Century Cincinnati show features a wide range of Modern products which also broadly encompasses the Arts and Crafts, Mid-Century, Art Deco and Post Modern periods among others.
Experienced and novice collectors who attend find products that meet their fancy from the ultimately rare and unusual, to the affordable, mass produced items from their childhood. Show attendees are consistently impressed by the broad selection of vintage furniture, lighting, artwork and pottery according to show director Bruce Metzger.
"This show specializes in furniture and accessories that are ready to go from the floor of the convention center directly into your home," Metzger says.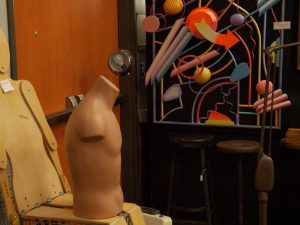 While the dealers at the show remain consistent from year to year, Metzger was pleased to announce that one of the areas largest dealers in Mid Century products, Flower Child, (with stores in Columbus and Cleveland) will be displaying for the first time at this year's show.
Another stand out category of merchandise will be a large representation of vintage clothing and jewelry from Kimberly Klosterman, The Gilded Lily, Somewhere in Time, Bel-Air Jewelry and other dealers who specialize in fashion and accessories from the era.
Every year the show offers a special exhibit that takes a deeper look at products and design from the Modernism era. This year's exhibit features some architectural details of six iconic "drafted and crafted" Mid Century Modern homes in Cincinnati.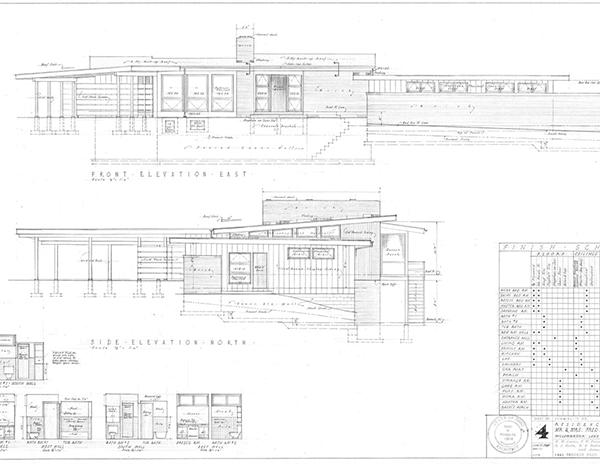 Cincinnati's non-profit modern design forum cf3 is presenting the exhibit which will feature representations of hand-drawn blueprints, plans and drawings of the homes. The digitized original drawings invite the viewer to consider similarities in the design process irrespective of an architect's means of documentation and expression. The drawings will be supplemented by both period and contemporary photographs, as well as other related ephemera.
Weekend activities begin with a two-hour Java Preview beginning at 9:00 a.m. Saturday. Preview tickets admit patrons to the exclusive shopping period (complete with a complimentary coffee, tea and juice bar) and include a full-weekend pass. Preview ticket ordering information is on the website: http://20thcenturycincinnati.com/java-preview/
Regular show hours on Saturday and Sunday are from 11:00 a.m. to 5:00 p.m. The $8 adult admission is good for both days.
The Sharonville Convention Center is located at 11355 Chester Road just off I-75 at the Sharon Road exit (exit #15). Parking is free and all areas of the facility are wheelchair accessible.